Star Deck
The Star Deck is a set of constellation and astronomy flash cards which I designed to be used as an educational tool or game. At least one student I know has used them to prepare for the Science Olympiad. Examples are below.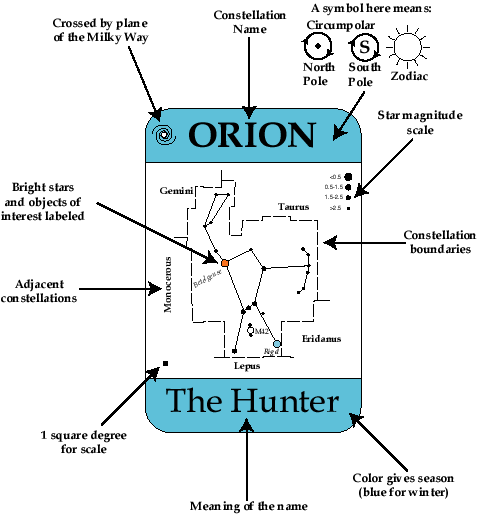 In addition, there are labels indicating zodiac constellations and whether they are circumpolar from mid-latitudes. Other season examples are below.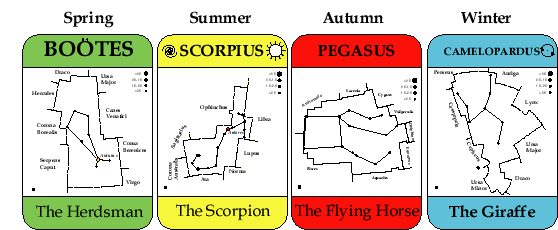 How to use and download the Star Deck.