MARTIAN ANALOG SOIL, JSC-MARS1
Images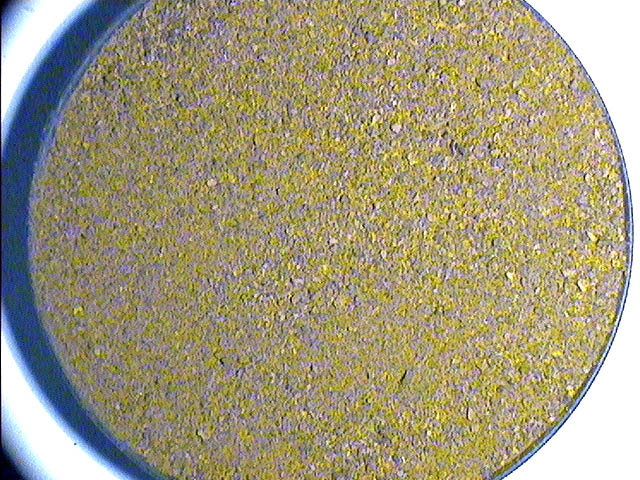 Sample container is 58mm in diameter, halogen illumination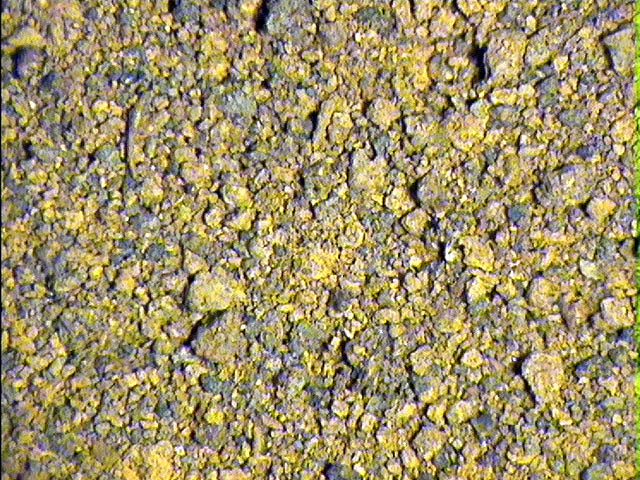 FOV 1cm, pixels are ~15um in size, halogen illumination.
Spectrum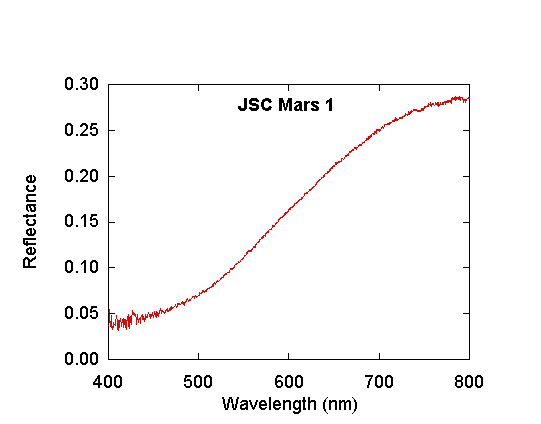 Scattering Behavior @ 750nm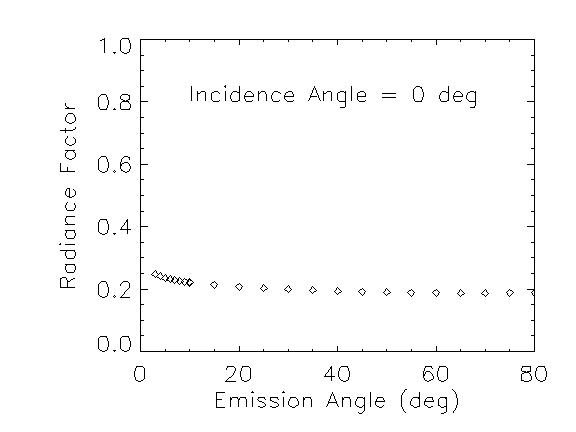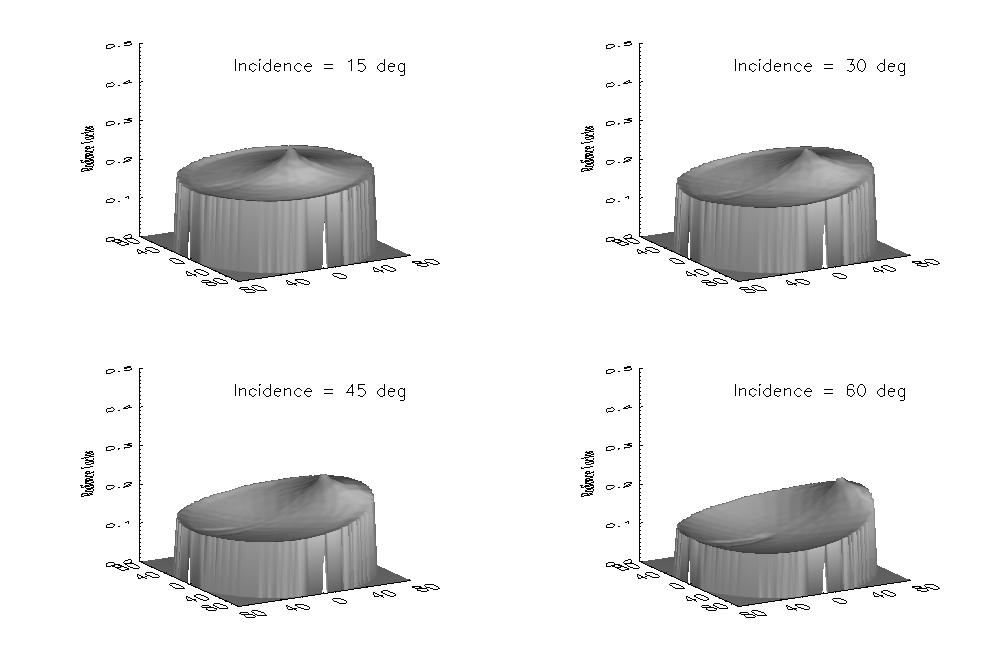 These plots are in cylindrical coordinates. The z-axis is radiance factor (0 to 0.5). The radial axis is emission angle, 0 deg in the center of the plot and 80 deg around the rim. Azimuth is 0 deg at the far right, rotating clockwise, and 180 deg to the near left. The backscattering nature of these samples is evident, as is the prominent opposition surge. RMS relative precision is on the order of 1%. Absolute accuracy is better than 10%.