An evening at Morimoto, January 2002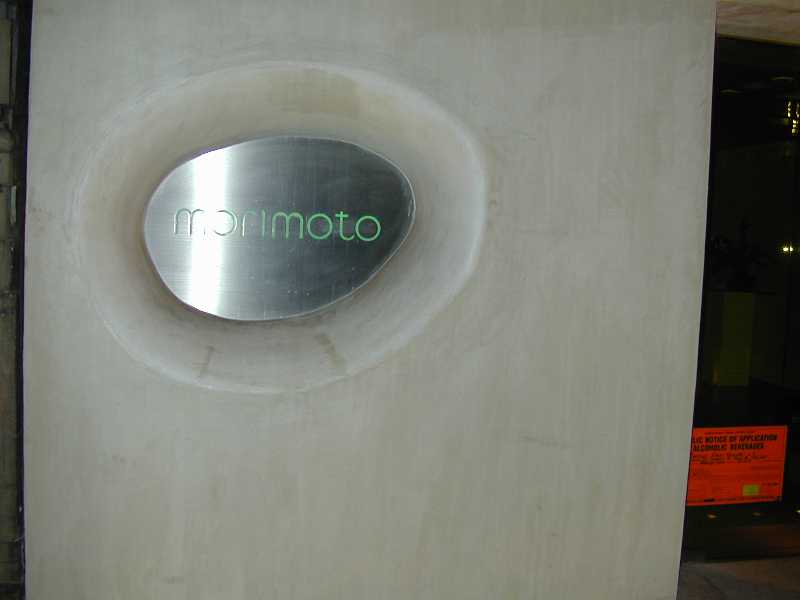 The somewhat nondescript facade of the restaurant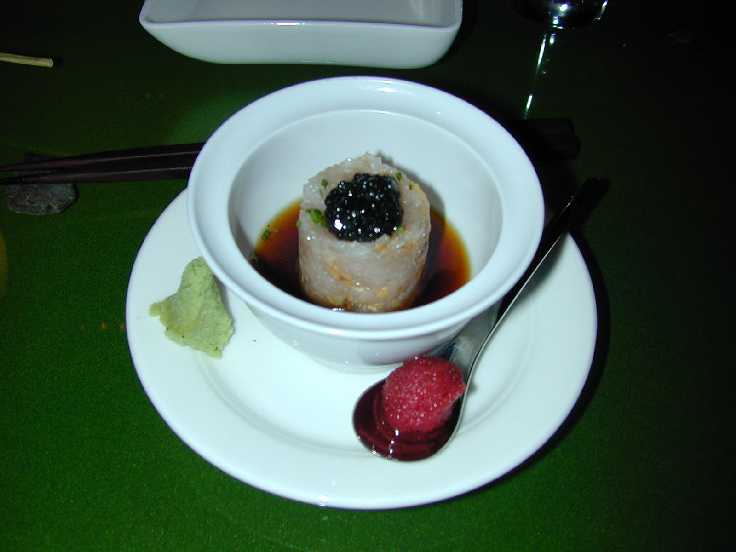 The first course of the Omakase or "Chef's choice" menu. A fish (don't remember what kind) tartare topped with caviar in a light soy-based sauce with a side of wasabe and a Japanese plum (I think).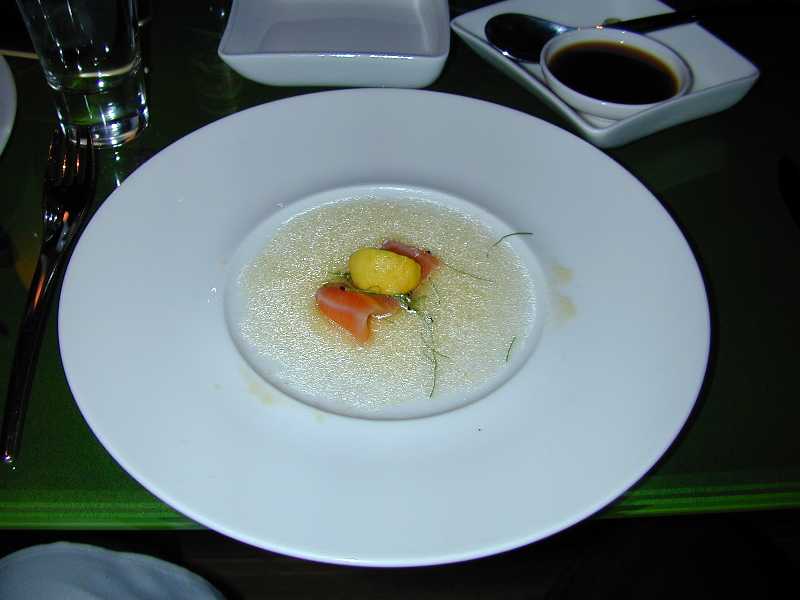 Second course, sliced salmon with japanese sprouts and a citrusy sauce. Mutant lemon wedge. Forgot to take picture until had eaten three of the four pieces.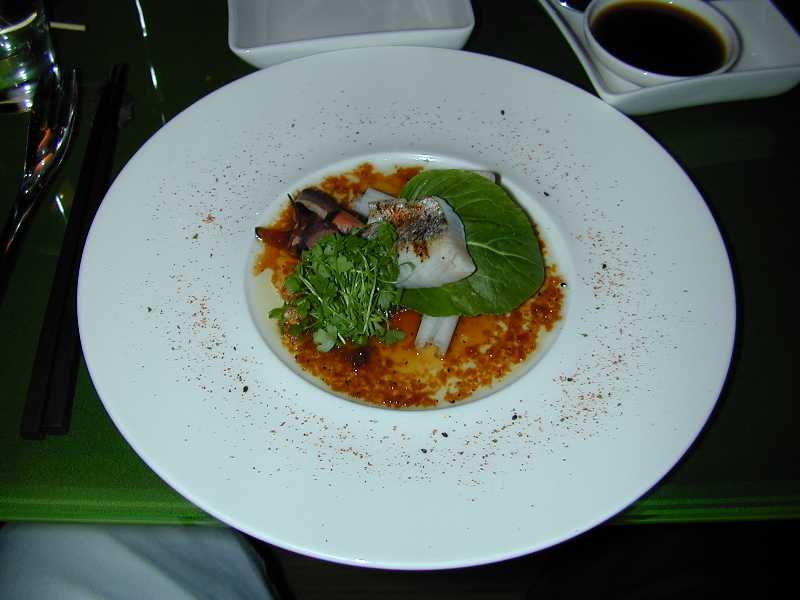 Third course, Spanish Mackrel, rolled in hot spice mix with assorted salad-like stuff. Chili based sauce.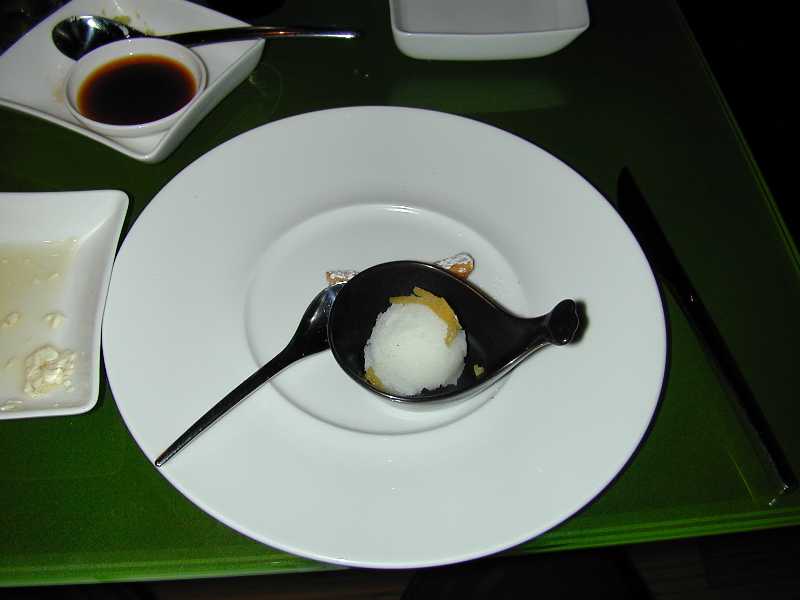 Fourth course (intermezzo) wasabe and some sort of citrus sorbet and a wafer filled with a wasabe mix, like a Japanese cannoli.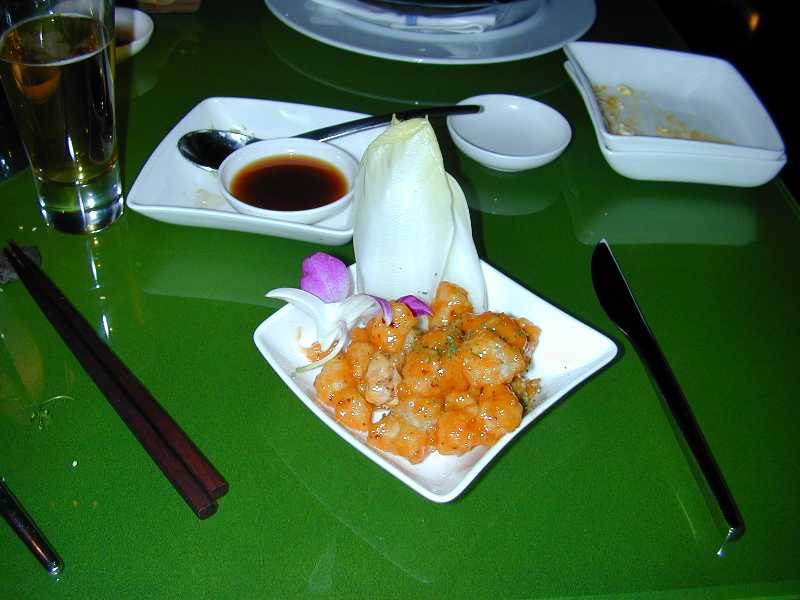 Fifth course, rock shrimp tempura. Finally something that was cooked, and boy was it delicious!!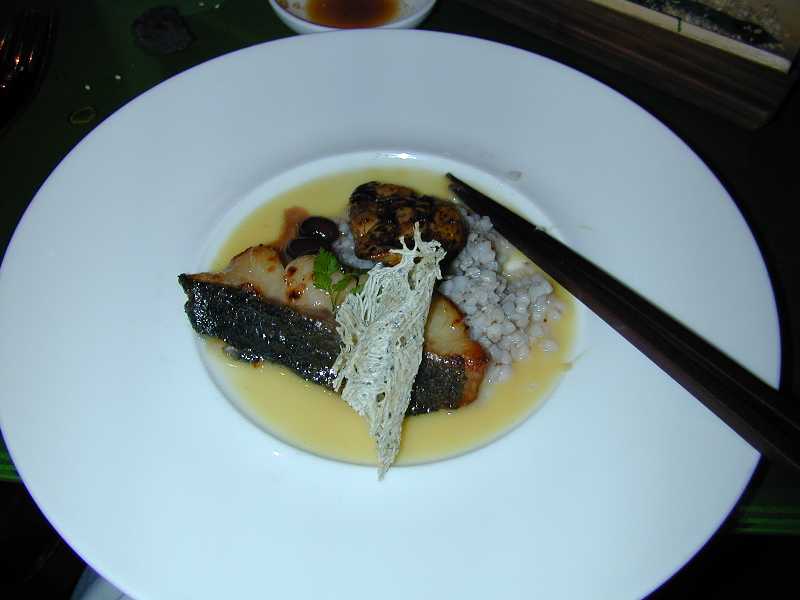 Sixth course, grilled monk fish, with some kind of rice, pate', black beans and a nice light mustardy sauce.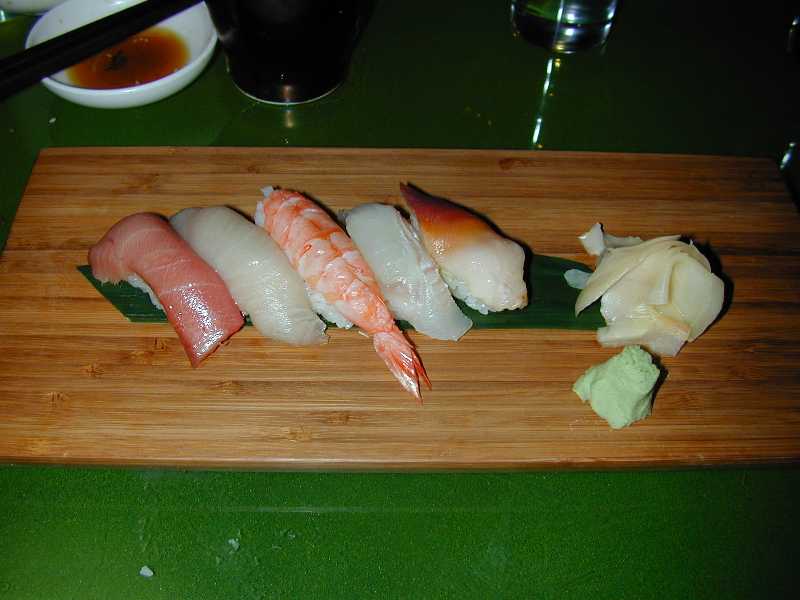 Seventh course, sushi, from left to right - salmon, yellowtail, prawn, last two I don't remember. All were incredibly fresh and delicious.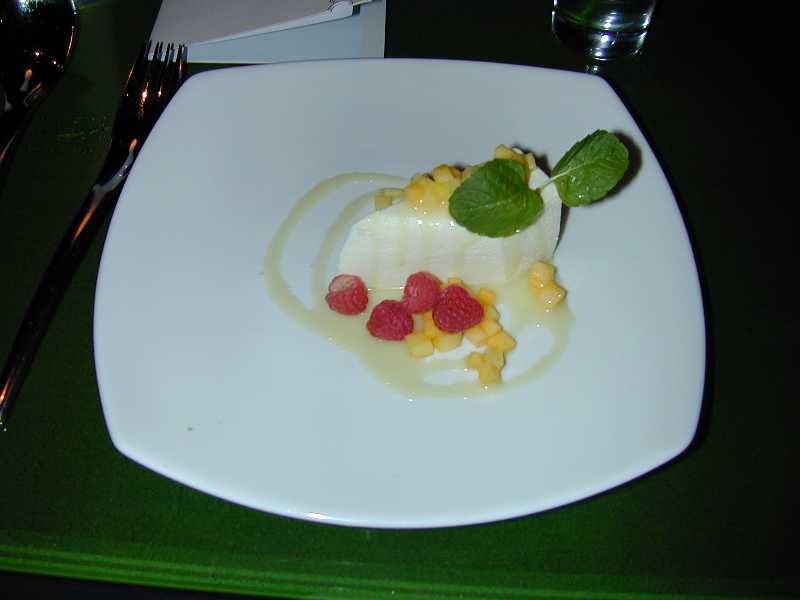 Eighth course, tofu cheesecake topped with diced mangoes and raspberries.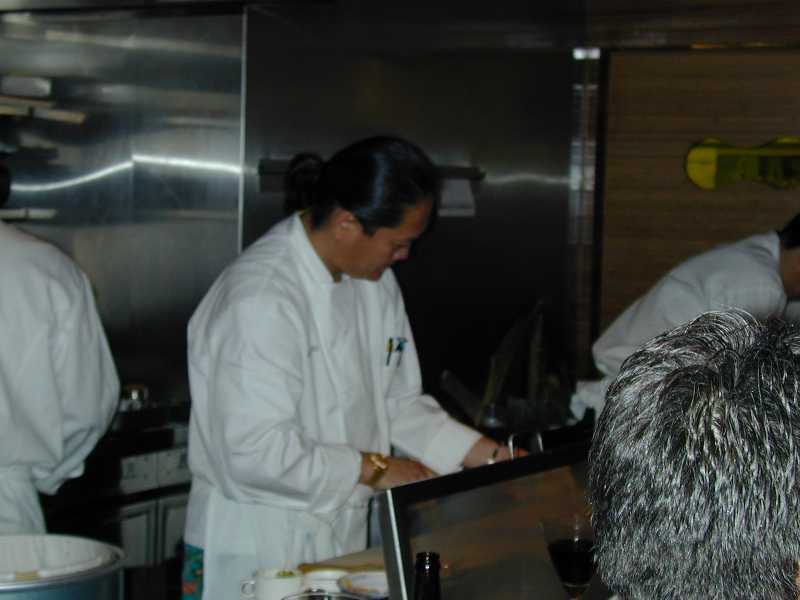 Masaharu Morimoto, the man who orchestrated all of this deliciousness.
And me, Jacklyn and MK in our booth at Morimoto, basking in the afterglow of an awesome dining experience. Probably the most remarkable thing about this meal is the fact that I am not a big seafood fan, yet every dish I was served, except the intermezzo and the desert were seafood based, and two thirds of these were raw fish of one sort or another and I loved them all. Can't wait to get back here again.